Cardiac Hill discussed the unlikelihood of renewing the Pitt-WVU Backyard Brawl series in the near future.
And if the game doesn't happen in the next few years while Pitt is waiting to renew their series with Penn State, it just doesn't look like it will happen at all. The Panthers have clearly placed a priority on the series with the Nittany Lions and after you throw in a cupcake game and a random series against other BCS foes as Pitt has played recently with teams like Iowa and Utah, there's simply no room.
Because Pitt has ND on the schedule until 2016, there would be no room for WVU even in this interim time before the PSU series is renewed. While it's true that Pitt will have both ND & PSU on the schedule for 2016, by and large, I don't think Pitt AD Steve Pederson wants two regularly scheduled regional high majors in the non-conference schedule. He'd want more variety.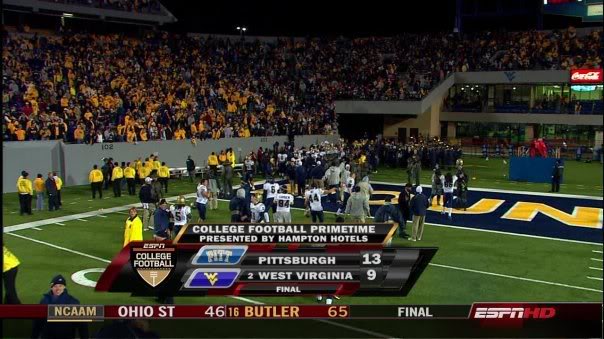 So pick one of PSU, ND and WVU, then a random other national BCS opponent (your Iowa's, Nebraska's, Texas A&M's) and two cupcakes (probably one FCS and one MAC-level or two MAC-level).  If ND is on the schedule, Pederson might try for either WVU or PSU but I don't think he'd want PSU & WVU in the same non-conference schedule. It would be too regional for his liking.
Of course I say screw it – try for WVU & PSU on the schedule every year and when ND comes along ever 5 years per the ACC agreement, it'll be a monster schedule! [/end wishful thinking]