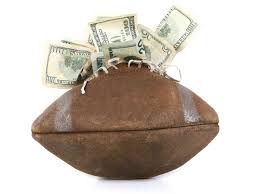 I consider myself as a lucky sports fan. At least I'm not a Cleveland sports fan. I can find hope without looking too hard. BUT! C'mon, everyone wants some of their teams to do better. So here's my wishlist for college sports in 2015. Click here for last year's wishlist. Seeing as how we are dealing with the passions and whims of 18-23 year olds, as you can see, I was totally on the mark. Er sumfink.

Pitt Football
UPDATE, post-Armed Forces Bowl: For Gawd's sake, my biggest wish it to stop the Pitt-ing! But… but… perhaps in order for Pat Narduzzi to change the culture, to remake Pitt into a contender, first they needed to get all the crazy out of their system. To pull an all-time soul-punching moment… ie, giving up a 21 point lead with 3 minutes left via two successive on-sides kick recovery failures and giving up a 2-point conversion. I've been a Pitt fan for over 2 decades and this is definitely the most PITT of PITT-ings.
Also, eff you Matt House. Please, don't even bother coming back to clean out your things. And whoever coaches special teams for Pitt. I think that was Chryst, wasn't it? It's cliche to say that the seniors deserved better because Houston also has gone through a coaching change but seriously, these seniors deserved better!
Narduzzi should have come down on to the field in the final quarter, c*nt punched House and taken over the defense himself.
Better recruiting and 8-4

I'm truly excited about Pat Narduzzi getting the Pitt job. I don't think Paul Chryst was a bad choice but his tenure was pretty underwhelming. The guy knows how to build an offense but his not-insignificant disinterest in recruiting on the defensive side handicapped the development of the program.
Narduzzi is, of course, known for his fast, aggressive defenses but just as important is that he embraces recruiting. Pitt's defense won't be fixed in one recruiting cycle and there's only so much one can do with better coaching.
Next season's team should be able to win a minimum of 8 games, even with a little in growing pains. Should. This is still Pitt, after all.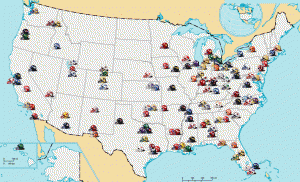 Pitt basketball
Further Maturation and the NCAA tournament

Coupled with the Maui Invitational and the ACC-B1G challenge and Pitt is "only" 10-3 coming out of their non-conference schedule. This is one of the youngest teams that Jamie Dixon has ever fielded. He's playing way more freshmen and sophomore than he'd like. But there's so much to like and hope for in this team.
Sophomore Mike Young is probably the most consistent of the youngsters; he's a great finisher and is really coming on strong. Jamel Artis & Josh Newkirk have been inconsistent but give glimpses of becoming really solid players. Ryan Luther is only a freshman but he plays hard and once the light comes on (albeit probably next year), he's going to be a really strong force. James Robinson has been more aggressive this year and Cameron Wright is rounding into form coming off injury. Pitt's achilles heel is not having a proper Center though. Joseph Uchebo plays hard and has shown glimpses of the player he could have been but that's it -"could have been". Derrick Randall is just, well, no.

Even with their non-conference struggles, I expect this team should eat up the dregs of the ACC, and hopefully steal a couple upsets against the some combo of Duke, UNC, Syracuse, UVA and Louisville. If they can get to 10 wins, a NCAA Tournament berth should be assured. Also, check out Cardiac Spill's write-up on Pitt basketball record predictions. Scenario X is devastating! (and possible because… it's PITT?)
Next year, with some vastly strong talent coming in and an added season of experience for Young, Artis, Newkirk and Luther, should really be when we see Pitt make a move.
Pitt Olympic Sports
Women's Basketball. As of this writing, Pitt women's basketball is sitting at 10-3, one of their better records in recent seasons coming out of the non-conference portion of the schedule. The ACC is really strong in women's basketball with 4 teams in the top-10 and 5 in the top-25 so I don't expect Pitt to challenge for a conference title just yet but I'd like to see them get closer to .500 than last year's 3-13 mark.
Wrestling. Last year's team won the ACC regular season title and just lost out to Virginia Tech for the ACC Tournament crown. This year's team has started 4-2 with losses to #15 Lehigh and #15 Penn State. Still, with many returners, I expect Pitt to be in the Top 25 and challenge for another ACC title.
Swimming & Diving. Last season's teams finished in the Top-25 and have continued with strong work this season. At Winter Nationals, the men placed 6th while the women tied for 9th. I'd look for the teams to continue to compete at the highest levels of the sport.
Miscellaneous
A Strong Athletic Director. Chancellor Patrick Gallagher has certainly endeared himself to the faithful with the firing of long-time AD Steve Pederson and playing a prominent role in the subsequent hiring of Pat Narduzzi. Now he needs a strong Athletic Director, one who can capitalize on this goodwill and continue to build the university's athletics programs. For all the good things Pederson did (and yes he did good things), he alienated a lot of prominent alumni and boosters. The new AD will have to rebuild those relationships, especially with the ones with deep pockets if Pitt is to fulfill its promise to Narduzzi and the other sports of increased financial and institutional support.
Script It Up?! I really just don't care if the Script Pitt ever returns but it's an image that has endured. If the university brought back it back, that's fine by me. I'd be fine with using the current colors in the Script or alternating between the block and script with either new or old mustard & blue colors… blah blah blah.
Penn State Sucks. That's all.