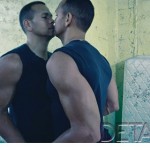 As the Pittsburgh Pirates purge their roster for the umpteenth time in the past 16+ years, I'm reminded of the little-noted failure by the MLBPA of its membership. A trade union, by definition, is supposed to use collective bargaining with management for the overall betterment of its membership. The MLBPA has lost sight of the fact that this collective bargaining should not be strictly limited to wage increases.
In any given year, there are 4-6 teams with a realistic shot at winning a title. Minnows, through careful scouting and not a little bit of luck, will occasionally pop up in the ranks to disturb the big boys. But if you knew little of baseball, it wouldn't be totally unreasonable to assume that in a given year, the Yankees, Red Sox, Angels, Cardinals, Mets and Braves will be the main contenders.
You can switch a name or two here and there but, in general, this leaves 24 out of 30 teams that, for all their fuss and bluster, don't have a shot to contend. This is the nature of sports and I won't dispute that. But it's also partly a result of the revenue/salary structure of modern baseball.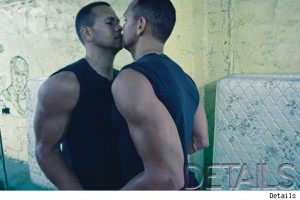 In leagues with a tight salary cap/luxury tax, such as the NFL, NHL or NBA, well-managed teams can contend year-in, year-out regardless of market status. A small-market team in MLB can contend for maybe 2-3 years out of every 8 years. Build up, torn down by free agency, build up, torn down by free agency. Ask Billy Beane, one of the best GM's in baseball, how MLB's cost structure is working out for him.
Let's look at it from a Union's viewpoint. Is it better for a Union to seek the highest individual salaries regardless of how those left behind in middling teams fare? Or should a Union seek the greatest possible distribution of salaries among its membership. One player makes $20mil while four players make $3mil. The average is $6.4mil. The median is $3mil. The high outliers skew the average salary.
Furthermore, for every team that can pay $200mil+ for its roster, there will be more teams with salaries around $50-$80mil. The team that can pay $200mil+ will compete year-in, year-out. The teams with $50-$80mil can compete only for a short time before being raided by the $200mil team. And with roster size limits, not everyone can sign with the $200mil team so that money is allocated to only a few players.
In a more egalitarian system, such as the NFL's, the overall number for salaries will stay the same. But the distribution becomes wider. Yes, it's called spreading the wealth. But a Union that negotiates distribution in addition to overall number is doing its job. The NFLPA, by agreeing to a salary cap, ensures wider distribution of monies as well as giving a greater percentage of its membership a realistic chance of landing with a team that can build a contender.
Photo Credit: Details Magazine