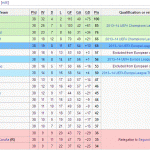 I'm not a huge fan of playoffs (unless my team does well in them).  They're a vastly imperfect method of determining a champion. They usually only determine the team that is playing the best, that is the hottest at that end point of the season. A balanced, season-long race should be the only way that a Champion is determined.
This is the way it's done in world Soccer (ie, Association Football). Each team plays every other team twice throughout the season. Winner gets 3 points. Loser gets 0 points. Tie gets 1 point for each team. Add up each team's points and you have a winner. Home-and-home. No such thing as Strength of Schedule. A true league champion.
There are separate Cup Championships (elimination tournaments or playoffs, if you will) that run concurrently through the season. When an FC Barcelona fan talks about the club's 22 titles, that number doesn't include Cup Championships.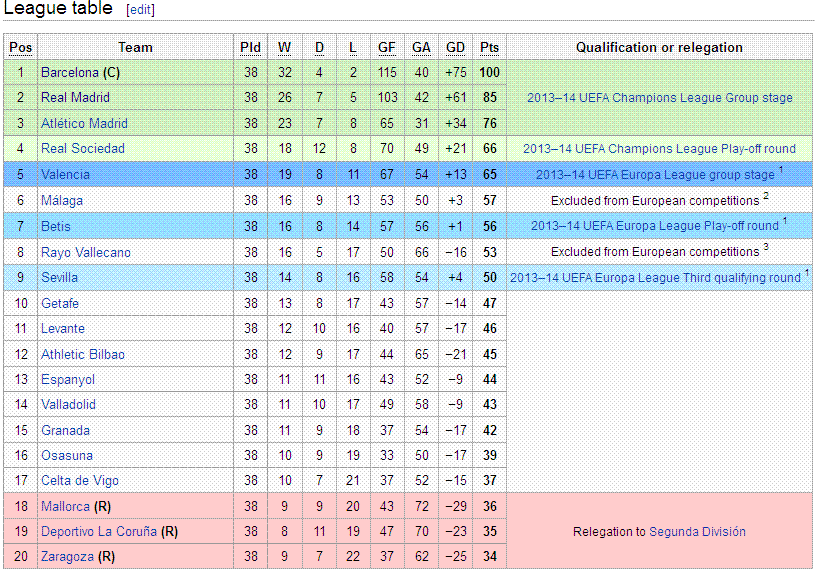 This is  my definition of a true champion. I realize it will always be impossible to determine a true champion in the NFL, College Football and College Basketball.  (As well as the other college sports). There are too many teams within each league to play a round robin schedule or even one-to-one.
But the NBA, NHL and MLB could have true champions. Eliminate conferences and divisions, which are remnants of the days when travel costs weighed more heavily on teams. Have each team play the same number of games against their brethren. Everyone's travel costs will be the same if you play each other the same number of times. 3 points for an win (or shootout win in the NHL), 0 points for a loss.
The NHL, NBA and MLB each have 30 teams. Hockey and Basketball would play a home-and-home (2 games/opponent), which gets them to 58 games. MLB would play double home-and-home (4 games/opponent), which gets them to 116 games. That's a not-insignificant decrease in inventory so add in simultaneous elimination tournaments (Cup Championships) and you should be able to replenish the inventory sufficiently.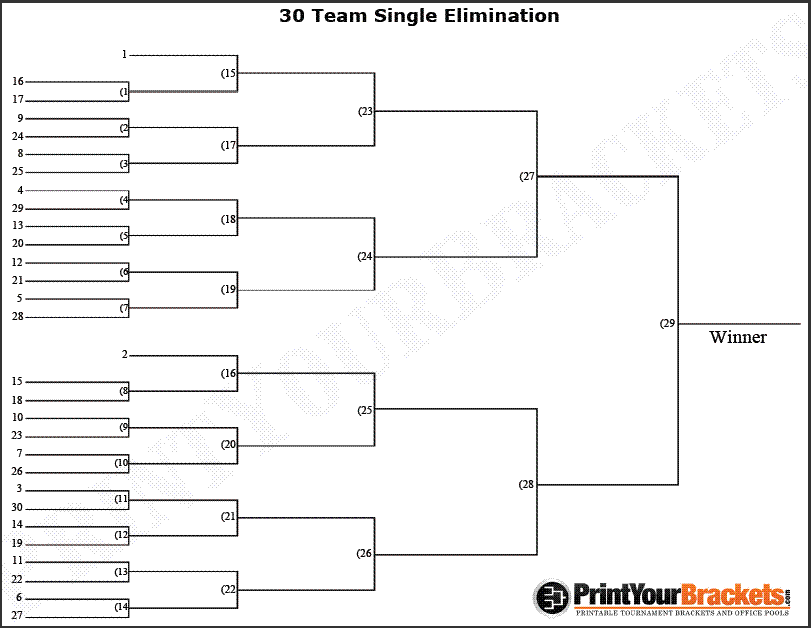 I know, I know. I'm tilting at windmills. Americans can't stomach regular season champions. We crave the supposed-certainty of a playoff. We would rather be provided with certainty, with absolute rules rather than any teeny-weeny sign of ambiguity. Bollocks to that.