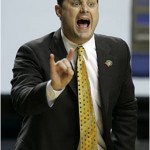 … And Those Who Aspire to Join Them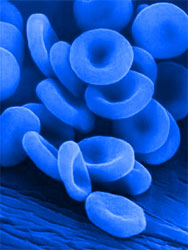 I've been thinking about the Blue Bloods of college basketball. The programs that are the elite of the elite. That you automatically expect to be ranked in any given week. That you automatically expect will make the NCAA tournament. Whose fan bases and administrations are so irrational that they will contemplate firing a coach for not winning a National Title or getting to a Final Four once every couple years.
Kansas, UCLA, Kentucky, UNC, Indiana, Georgetown, Michigan State. The historical titans of the game.
Yes, I left off Duke and Syracuse. I haven't included Florida. I think Duke and Syracuse are better programs than Georgetown or Indiana at the moment.
To be truly mentioned among the titans of the game, a program has to survive the loss of its legendary coach. UCLA basketball will always be associated with John Wooden but what makes this program the elite of the elite is that it has survived and thrived after Wooden. Choppy waters along the way but UCLA can still capture the national imagination and does own a National Title, post-Wooden.
Duke and Syracuse are undoubtedly among the modern giants of the game. But the legends of these schools coach them right now. Duke was a very good program prior to Krysysskwsswwskksi in the same way that Penn State football was a very good program prior to Joe Paterno. Syracuse had a little bit of history but was not held in the same regard before Jim Boeheim's tenure. In fact, Boeheim was hired only after the previous head coach was hired away by Tulane.