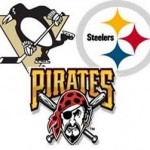 I consider myself a lucky sports fan. At least I'm not a Cleveland sports fan. I can find hope without looking too hard. BUT! C'mon, everyone wants some of their teams to do better. So here's a short wishlist for my pro teams and pro-sports in general in 2014 (in no particular order).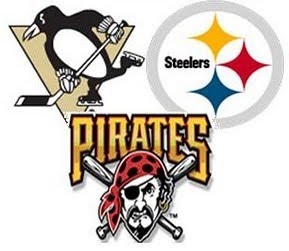 Steelers
A healthy offensive line. I think the o-line improved a bit towards the end of the season. You could see it in the way that Le'Veon Bell started running. Part of that is on Bell. The light seems to be coming on for him. He seemed more decisive. Add back a healthy Maurkice Pouncey and a continually developing David DeCastro and that's a foundation. Regardless of who's lining up, the offensive line needs time and health to develop chemistry.
More no-huddle. I think I heard on 93.7 The Fan that the No-Huddle will be the Steelers' default offense next year? Well, if it makes Ben happy and more productive, I'm ok with that. Frankly, I think quarterbacks don't have enough play-calling responsibility anymore and I think they can handle the weight. Terry Bradshaw called his own plays; you think Ben can't do the same consistently?
Defensive youth. You have to love how Brett Kiesel and Troy Polamalu stepped up towards the season but they're getting up there in age. I wouldn't mind seeing Polamalu come back at a reduced salary but that's about it for the veterans. Kiesel can't stay healthy with regularity, Ike Taylor had a down year and Ryan Clark is also bit past his prime. Veteran savvy can only stand you in good stead for so long.
Get back to the damned playoffs. I don't expect this team to win the Superbowl every year. But I do expect they can make the playoffs as long as Ben Roethlisberger is the quarterback. As long as they get into the playoffs, the rest is gravy.
Penguins
A Stanley Cup win. This team is built to win a Stanley Cup. Anything less is a disappointment. I could go on about playoff goaltending, shut-down defensive play, stars coming up big, and avoiding an Olympic hangover but the bottom-line is that the Penguins are the strongest team in the professional sports I follow. Win a Stanley Cup. Period.
Pirates
Gregory Polanco and the (potential) Best Outfield in Baseball. Polanco has the folks at Pirates Prospects really excited. He's supposedly a 5-tool player. That would give the Pirates the potential to have one of the best outfields in baseball with Starling Marte and that other guy who won the NL MVP… oh right, Andrew McCutchen. The Pirates just need to tread water platooning Jose Tabata and Some-Guy-Named-Bob until Polanco is ready. Once Polanco is here, they can shift Tabata to the bench where he'll be a very strong option as the fourth outfielder.
Jameson Taillon at the half. Taillon has the potential to equal Gerrit Cole. It may not come as quickly but he has that type of talent. 'nuff said.
Continued Pitching Depth. Having many, many options in the rotation and the bullpen really helped over the length of last season. This coming season, it's Edinson Volquez's turn to be the Burnett/Liriano reclamation project. It's sad that AJ Burnett won't be back; I think the rotation will miss his leadership and fire. But it's time for other guys to step up. It really does look like GM Neal Huntington is setting up a deep rotation with great talent at the front and a lot of depth in the back. Gerrit Cole, "Shoeless" Francisco Liriano, Jameson Taillon, Edinson Volquez, Wandy Rodriguez, Jeff Locke, Brandon Cumpton, Jenmar Gomez, Phil Irwin, etc.
More tailgating! My boys and I did it right this year and I know it's going to be crazy this year too. There's nothing like a spring/summer tailgate, firin' up the grill and eating some meat.
Yes, Pittsburgh is a good baseball city. For years, Pittsburghers have made the claim that this is a good baseball city; any place that loses for 20+ years, that can barely sniff .500 after the All-Star break for 20+ years, that makes bad personnel decision after bad personnel decision for 20+ years will rob its fans of hope and enthusiasm. Here's what I wrote in 2009 when the last half-assed Pirates team was torn apart:

And with all the recent criticism (however deserved) and declarations from fans that the franchise doesn't deserve our support, I find myself becoming somewhat defiant. Someday, we will all bear witness to the rebirth of one of the great franchises in Major League Baseball. Remember where you were and what attitude you took during this trying time. LET'S GO BUCS!

Well, you saw last season the outpouring of support and excitement, culminating in the fantastic atmosphere at PNC Park for Wild Card WIN over Cincinnati. This ain't a fluke. The franchise that spearheaded the creation of the World Series is back.
Professional Sports in General
Officiating Consistency. I realize this is probably tilting at windmills but it's the single biggest problem in pro-sports today. I don't mind that the NFL and NHL are trying to wind down head shots and hits they deem to be dangerous. I just want some consistency in enforcement of penalties and suspensions. In baseball, the arrogance of umpires is well-known. Everyone seems to have a slightly different strike zone. It shouldn't take a couple innings each game to realize how the umpire is calling the game.
Better NFL Stadium Experience. The NFL is facing major problems with stadium attendance at a time when the game itself is more popular than ever. It's not just that the home viewing experience has gotten better. Sure that plays a part. However, the crowds at NFL games are more vulgar and more dangerous than ever before. Prices are exorbitant. Concessions are ridiculous. I have two nieces and a nephew that I would like to indoctrinate into Pittsburgh sports should they ever take an interest in sports but I wouldn't take any of them to an NFL game until they're much older and even then, only if I had club seats. It's rare to see hooliganism, so to speak, and I think it's only a small minority of fans but it's a problem nonetheless. Rowdy and boisterous is fun. Foul-mouthed, over-aggressive and rude isn't.