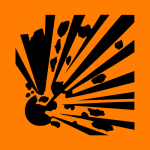 Chris Dokish over at Panthers Prey has an excellent post on Thoughts for 2015. As usual, I agree with most of his points and wanted to expound of one of them:
I keep hearing about the "losing culture" for Pitt football, and that's ridiculous. First of all, in the last fifteen years the program has had only five losing seasons so there's hardly a losing culture. Yes, there's been embarrassing events that the program has undergone in the past, but they've still won more than they've lost.
I think that college sports fans often get swayed by the win-or-go-home mentality of professional sports. That's all good and well for a franchise like the Steelers or Eagles but let's keep some perspective where college sports is concerned.
Over the course of the 1998 and 1999 seasons, South Carolina football went 1-21 with their only win coming against a Ball State team that went 1-10 itself. My freshman year at Pitt, the team went 2-9 with its only wins coming over non-1A Villanova and a 4-7 Akron squad. Each of the next three years, I looked at the schedule and came up with pessimistic/realist/optimist scenarios of 2/5/7 wins. Aye, my realistic scenarios were 5-6 seasons. During my junior and senior years, they hit the optimistic scenarios! 7 wins!
That we are at a point wherein Pitt football is called mediocre for winning only 6 games makes the 1998 freshman in me very very happy. Yes, I absolutely want Pitt football big. It can and hopefully will do better but to say that Pitt football has a losing culture is facetious at best.
What Pitt football needs is a winning culture. And you don't create a winning culture by hiring retreads and safe picks. Mark Madden, who is a pretty smart jagoff, has said that this is what Pitt football is destined to be: mediocre, 6-6. He advocated for the hiring of a guy who would stick around long term. AhemTomBradleycoughohmygawd!
No one knows whether Pat Narduzzi will be a home run hire. Whether he will stick around for the long term if he wins big. It seems as though the rationale for the guywhowilldefinitelystickaroundyayyy is solely that he'll stick around. Not that he'll win 10 games/year and compete for the national title. Simply that he'll stick around.
But if 6-6 is Pitt football's nature, why take the safe pick. The program has just gone through an immensely turbulent period and still managed to get 6 wins each season. That's the baseline. So why not try to do better.