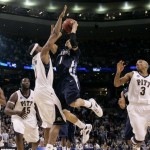 One more thought from Chris Dokish's post about 2015 thoughts:
I find it very disheartening that so many people are ready to throw Jamie Dixon under the bus so quickly even though he's known around the country as one of the best basketball coaches in the country. Does he have to do better in the NCAA tournament? Yes. Does he need to land more elite prospects? Yes. But he's also been extremely productive in his career. [emphasis mine].

I've constantly been hearing that the program is done under Dixon. Let's get this straight. If you end up in the top 10 for a few years, and then don't, that doesn't mean that your program is done. It means it's hard to be in the top 10 every year.

Let's not forget that just four years ago Pitt was ranked No. 1 in the country and was a No. 1 seed in the NCAA tournament. In the two years prior to this season, they finished fourth in the Big East and fifth in the ACC. Not only is that not disastrous, it's something that all but a small percentage of teams of teams would kill for.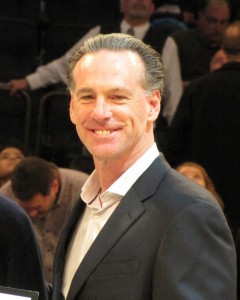 Again, as with the football program, we want the basketball program to do better. But let's not allow tournament disappointment to blind us to the fact that Jamie Dixon has been one of the best coaches in the land. It took Jim Boeheim 10 years to get to the Final Four and he didn't even make the NCAA tournament every year.
Getting into the Top 10 is hard. Finishing in the top half of the two toughest conferences in the country as Dixon has so often done is harder.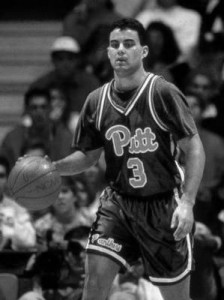 Getting into the NCAA Tournament is no cake walk either. Don't let the 68 teams fool you. There are 36 automatic bids and 32 at-large bids. In Joe Lunardi's latest ESPN bracketology, he has only 9 conferences with multiple bids. That means 23 conferences are getting only one bid. Add 9 multi-bid conferences plus 32 at-large spots and you have a list of 41 teams. Pitt has not done well in PACE (performance-against-seed-expectations) numbers for many years but to get to that point at any rate indicates a high level of success. In many years that 41 teams would be even less. Pitt has rarely been on the bubble. They haven't been one of the aggrieved snubs, nor have they even been a team whom folks have said should not have received an at-large bid in a given year. Ask Northwestern basketball, which has never ever been to the NCAA Tournament, whether it's a big deal or not.
If Pitt were to can one of the most successful coaches in the country, they shouldn't expect an established roster of *more* successful coaches to come knocking on their doors. Sad to say that Pitt ain't UCLA. There's no reason for Sean Miller, for instance, to leave Arizona to come to a program that isn't as strong as the Wildcats to work under an administration that would have deemed Jamie Dixon a failure. Dixon himself has said that he expects and wants to win a national title at Pitt. As long as he keeps knocking on the door, I believe he could eventually succeed at that tall order.