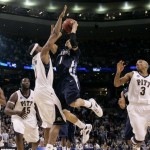 One more thought from Chris Dokish's post about 2015 thoughts:
I find it very disheartening that so many people are ready to throw Jamie Dixon under the bus so quickly even though he's known around the country as one of the best basketball coaches in the country. Does he have to do better in the NCAA tournament? Yes. Does he need to land more elite prospects? Yes. But he's also been extremely productive in his career. [emphasis mine].

I've constantly been hearing that the program is done under Dixon. Let's get this straight. If you end up in the top 10 for a few years, and then don't, that doesn't mean that your program is done. It means it's hard to be in the top 10 every year.

Let's not forget that just four years ago Pitt was ranked No. 1 in the country and was a No. 1 seed in the NCAA tournament. In the two years prior to this season, they finished fourth in the Big East and fifth in the ACC. Not only is that not disastrous, it's something that all but a small percentage of teams of teams would kill for.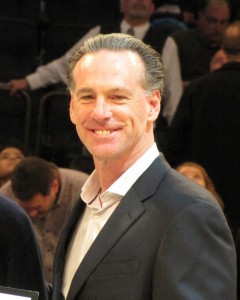 Again, as with the football program, we want the basketball program to do better. But let's not allow tournament disappointment to blind us to the fact that Jamie Dixon has been one of the best coaches in the land. It took Jim Boeheim 10 years to get to the Final Four and he didn't even make the NCAA tournament every year.
Getting into the Top 10 is hard. Finishing in the top half of the two toughest conferences in the country as Dixon has so often done is harder. Continue reading »