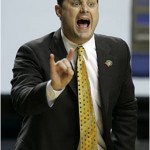 … And Those Who Aspire to Join Them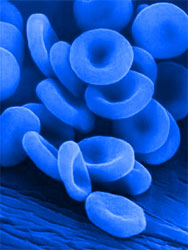 I've been thinking about the Blue Bloods of college basketball. The programs that are the elite of the elite. That you automatically expect to be ranked in any given week. That you automatically expect will make the NCAA tournament. Whose fan bases and administrations are so irrational that they will contemplate firing a coach for not winning a National Title or getting to a Final Four once every couple years.
Kansas, UCLA, Kentucky, UNC, Indiana, Georgetown, Michigan State. The historical titans of the game.
Yes, I left off Duke and Syracuse. I haven't included Florida. I think Duke and Syracuse are better programs than Georgetown or Indiana at the moment.
To be truly mentioned among the titans of the game, a program has to survive the loss of its legendary coach. UCLA basketball will always be associated with John Wooden but what makes this program the elite of the elite is that it has survived and thrived after Wooden. Choppy waters along the way but UCLA can still capture the national imagination and does own a National Title, post-Wooden.
Duke and Syracuse are undoubtedly among the modern giants of the game. But the legends of these schools coach them right now. Duke was a very good program prior to Krysysskwsswwskksi in the same way that Penn State football was a very good program prior to Joe Paterno. Syracuse had a little bit of history but was not held in the same regard before Jim Boeheim's tenure. In fact, Boeheim was hired only after the previous head coach was hired away by Tulane.
Here's what I once wrote about football blue bloods:
The distinction I'm trying to make is whether a football program is defined by its coach or whether the football program defines its coach. At places like Alabama, Michigan, Ohio State, Texas and USC, the institution matters more than the coach.
The same is true of college basketball programs. In the case of Arizona, they appear to be entering a period where they might be worth mentioning with the historical blue bloods. Sean Miller has rebuilt the Wildcats and as long as he stays there, they will be a national powerhouse. Lute Olson would be proud.
Conversely, consider DePaul. Ray Meyer won 700+ games at DePaul in 45 seasons at DePaul, reaching the NCAA Final Four twice and NIT Final Four three times with one NIT Title back when that tournament meant something. DePaul is assuredly not mentioned among today's elite programs.  Nolan Richardson won 389 games in 17 seasons at Arkansas. He made it to or past the Final Four three times, won a National Title in 1994, and is remembered for his 40 Minutes of Hell defenses. Arkansas is decidedly not among the elite programs of today.
The Blue Demons and Razorbacks can still be winning programs but they've each been in the weeds for so long that they're not even among the programs expected to return to the elite. It would take a similarly long down period for folks to think of Indiana in the same light. And I doubt that will ever happen.
I personally believe that Duke and Syracuse will continue to be great basketball programs after Mike Krzyzewski and Jim Boeheim depart. But it's not automatic. And only if/when they win with regularity after these two legendary coaches will I put them in the same historical place as Kansas and Kentucky.
Related Articles:
College Football's Institutional Advantages and Disadvantages
Institutional Advantages
Is Bigtime FBS Football a Reach for Rutgers?