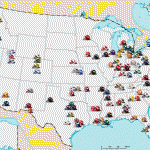 … Or I'm Actually Going to to Predict the Results of Kids Playing College Sports?!
Aye, 'tis folly of the highest order to deign to predict the outcomes of college sports, especially the footballs. But that's what makes it so fun. I did my best not to let my prejudices for (Pitt) or against (EVERYONE ELSE!!) affect my predictions too much. You be the judge but please remember that you suck. And I will block you on Twitter if I haven't eaten yet and you're annoying me. Just let me get something to eat first before you word-vomit all over me after a tough loss.
First up, let's do Pitt…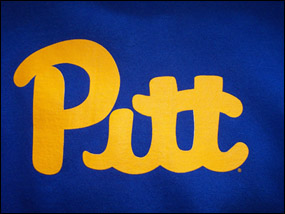 I tried. I honestly tried to be realistic in the third column below. But historically realistic would also include at least one "HOLY SHIT WHAT THE FUCK ARE YOU DOING?!" loss and one "SERIOUSLY, WHERE DID THAT COME FROM, WE RULE!!" win. But I want to believe that Paul Chryst is building something so I excluded the stupid loss. And no, I don't think that beating Virginia Tech is a huge, off-the-wall win. They're a fine program but one with which Pitt has traditionally been competitive (including last year in Blacksburg).
Date
Opponent
Location
Optimistic
Pessimistic
Middle
8/30/14
vs Delaware
Pittsburgh, PA
W
W
W
9/5/14
at BC *
Chestnut Hill, MA
W
L
W
9/13/14
at FIU
Miami, FL
W
W
W
9/20/14
vs Iowa
Pittsburgh, PA
W
L
L
9/27/14
vs Akron
Pittsburgh, PA
W
W
W
10/4/14
at UVA *
Charlottesville, VA
W
W
W
10/16/14
vs VT *
Pittsburgh, PA
W
L
W
10/25/14
vs GT *
Pittsburgh, PA
W
L
L
11/1/14
vs Duke *
Pittsburgh, PA
W
L
W
11/15/14
at UNC *
Chapel Hill, NC
L
L
L
11/22/14
vs Syr *
Pittsburgh, PA
W
W
W
11/29/14
at Miami *
Miami, FL
L
L
L
10-2
(6-2 ACC)
5-7
(2-6 ACC)
8-4
(5-3 ACC)
Next up, the State Penn: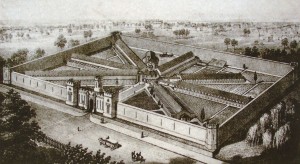 Continue reading »