There's a series of passages in Arthur C. Clarke's classic sci-fi novel, Rendezvous with Rama where he talks about humanity's reaction to its first encounter with an extraterrestrial object – a long, smooth cylinder traveling harmlessly through space, which passes by the Earth on its way to some other destination.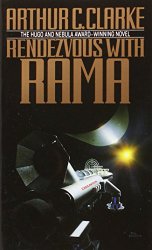 Essentially the world decays into chaos for the better part of a few hundred years. Economies collapse, governments fall. The psychic shock to  humanity's psyche leaves us weakened and grasping for air.
If we could explore this world up close, what's would be telling is the example of those who sidestep the whips and scorns of the ensuing centuries. Whose families endure and survive and thrive during the long, slow decline. The ability of certain people to thrive in the darking hours of the night when all others are falling about is fascinating to me. Some of them will have thrived by having been born from the previously wealthy. Those smart enough or lucky enough to be able to preserve generational wealth and hand it down until such time as it does finally run out or the world emerges from the doldrums.
But there are also those who rise to prominence and power amid the discord. Who make their fortunes, and fortunes indeed they can be, off the slim pickings of humanity's lean years.
During the Gold Rush, the people who grew the richest weren't necessarily hunched-back panhandlers working the claims. Instead, those who supplied the miners with their pick-axes and shovels and pans grew rich; as well as trousers. Ever heard of Levi Strauss?
In 1853, Strauss moved to San Francisco, opening a dry goods wholesale business as Levi Strauss & Co. and imported fine dry goods—clothing, bedding, combs, purses, handkerchiefs—from his brothers in New York. With a business partner, he eventually began producing blue jeans, a new style of riveted denim work pants which he sold to the panhandlers of the California Gold Rush. The rest is history. Read more about The Monarchs of the Long Decline …