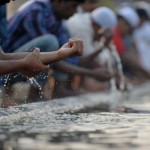 This morning, I performed wu'du (ritual cleansing before prayer) for the first time in years. I don't like wu'du much, it's a little too messy. I'd prefer to wash my hands and face and just pray. No my feet aren't caked in mud either. I can't imagine that not giving myself over to the minutiae of wu'du will cause my prayers not to be accepted by God. Still, it didn't seem all that bad after all these years.
Prayer, salat, namaaz, comes and goes for me. I fast during Ramadan. I give to charity. And I try not to sin (too much). I regard prayer as a way to calm the mind but it's damn near impossible to hear the Creator talking back to me. So I keep trying. From time to time.
After finishing Fajr (morning) prayer, I opened up my email to find a link to an article titled, Practicing Islam in Shorts by Thanaa El-Naggar. It's a really great article and well describes how I grew up. My parents always said they wanted to give us the tools to accept Islam on our own terms. What we did with it as adults was our business. "La-ikraaha fid'deen" – "Let there be no compulsion in religion".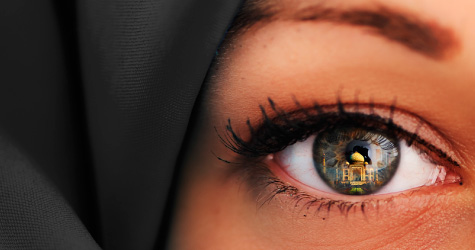 So as children, my sisters and I went to Islamic Sunday School and boy, did I hate it. Mostly because I was picked on for the being the youngest and quietest in my class. I had long sideburns. Kids can be cruel. I really enjoyed the history portions of class but I stunk out loud at reading Arabic. But mostly, as Naggar points out, I just hated the minutiae.
My Islamic studies teachers taught me how to how to obsess about the mundane—about all the things I'm doing incorrectly and therefore my prayers will not be accepted. They taught me guilt. They taught me fear. They taught me that being a good Muslim is difficult.