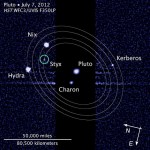 … Or Pluto is a Ball of Rock & Ice, not a Cartoon Dog
A few years ago, the International Astronomical Union standardized the definition of a planet and as such declassified Pluto. According to the IAU, the current official definition of a planet is a celestial body that
1. is in orbit around the Sun, 2. is round or nearly round, and 3. has "cleared the neighborhood" around its orbit
Pluto was declassified down to a dwarf-planet. The international outcry was enormous. And STUPID. Because this: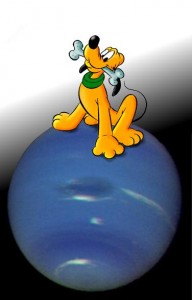 I would contend that the outcry about Pluto being declassified would have been severely muted if not for the fact that Walt Disney decided to name his iconic cartoon dog, Pluto, after the Greek God of the Dead and Ruler of the Underworld.
Recently, for some inexplicable reason, the Harvard-Smithsonian Center for Astrophysics decided to tackle the issue of Pluto's planet-ness again.
Gingerich argued that "a planet is a culturally defined word that changes over time," and that Pluto is a planet. Williams defended the IAU definition, which declares that Pluto is not a planet. And Sasselov defined a planet as "the smallest spherical lump of matter that formed around stars or stellar remnants," which means Pluto is a planet.