I've been thinking a lot lately about the idea of Craft. Of taking what we do and really working on it. Really incorporating skill into a pursuit, be it trivial in nature or not. And how, in this credentialist world, we can often give short shrift to training and deep work in areas which do not require a post-secondary or post-undergraduate degree.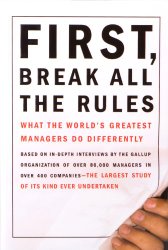 One of the best books I've ever read is First, Break All the Rules: What the World's Greatest Managers Do Differently by Marcus Buckingham and Curtis Coffman. In it, they talk about how great managers minimize their employees' weaknesses while working on and enhancing their strengths. There's a section that details how managers of hotels, for instance, work on rewarding their best cleaning staff, the ones who pay special attention to the little details, such as folding a triangle into the ends of toilet paper or putting the little chocolates on the pillow just so, instead of flinging them anywhere on the bed.
It isn't something we think about much, the idea that being part of the cleaning staff or working the receptions desk at a hotel can be a learned and nurtured skill, at least beyond basic courtesy. But high-end hotels and other well-run establishments pride themselves on hundreds of these details.
The issue comes down to which positions do we feel utilize what combinations of talent vs hard work. There's no doubt that it can be difficult to be on the cleaning staff. It's largely a thankless job and although it may be menial, it is no more worthy of thought and good planning and execution. It's safe to say that while any one person may be capable of doing this work for a short period, doing it for years is not something that comes easy. Menial labor takes anything but a menial mindset. Read more about Craft… Or the Unexpected Virtue of Working at Your Work …