… The Vagabond Class and the Third Culture Kid
I sometimes wonder how the instability of my 5 years with Cerner has shaped my life in a way that just doesn't happen to people with "normal" lives. I spent 5 years leading a somewhat vagabond life. Actually, moreso than being a vagabond, my lifestyle was geared towards a sense of 'always moving on'. Nothing I did, none of my decisions were geared towards any sense of permanence. My oldest sister, who is a true vagabond, seemingly has more permanent possessions and connections than I do.
Even though I built a house two years ago, I considered it a mostly financial decision.  I still do.  It's a house; is it a home.  It took almost 7 months of sitting on the floor in my game room before I bought a couch, not just because I wanted to get a good one but because I felt almost terrified of the idea of furniture, which (to me) symbolizes the idea of being grounded. I'm not opposed to be grounded, per se, but I'm very unfamiliar with the concept.
I've been working in Pittsburgh sans travel for about four months now and I still feel somewhat strange in not waking up at 4:00AM on Monday to drive to the airport. Losing work-from-home Fridays has been tough. I miss per diem and I'm only now starting to cook as often as I should like because I'm still used to eating out Mon-Thurs. I don't miss the work but I still find the 'normal' life to be an odd construct.
A friend of mine back at Cerner recently decided to relocate out to Abu Dhabi, where I took 3 working trips when I was at the company. She's picking up her entire life and moving to the ultimate capitalist wet dream. She'll get a pretty phat relo package, a housing stipend, pay no income taxes and will have the opportunity to work in Egypt and travel through the Mideast, Africa and Asia, if she chooses. She describes the move as being the exact type of change that she needed. Had I not gotten this job at PNC, I think I would have up and moved to Abu Dhabi as well.
So why would I have considered moving to Abu Dhabi when I have a home in Pittsburgh?  The truth is that I haven't felt at home anywhere since I was 18. Not in Pittsburgh where the Steelers play.  Not in London, one of the most diverse and cosmopolitan cities in the planet. Not in Bangladesh, the land of my heritage. Not in Kansas City, New York City, Casablanca, Istanbul, Barcelona, Sevilla, Malta or Abu Dhabi.
David Brooks recently wrote a column in the NY Times in which he described part of Americans' unease with Barack Obama in this way:
If you grew up in the 1950s, you were inclined to regard your identity as something you were born with. If you grew up in the 1970s, you were more likely to regard your identity as something you created.

If Obama is fully a member of any club — and perhaps he isn't — it is the club of smart post-boomer meritocrats. We now have a cohort of rising leaders, Obama's age and younger, who climbed quickly through elite schools and now ascend from job to job. They are conscientious and idealistic while also being coldly clever and self-aware. It's not clear what the rest of America makes of them.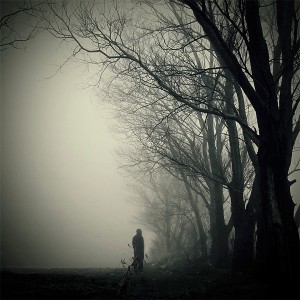 When I read the previous paragraph, I was blown away. I was instantly reminded of many that I knew at Cerner and many more of my friends around the world whom I love and respect.  They're all scattered though.  When I look at my parents' generation, I sense the ability to commit to a community and to build relationships in a particular place and within certain institutions so far removed from where they grew up.  I don't know how to do that.  I'm not even sure how to commit to the community in which I grew up.
I've often wondered when that could happen to me and my friends.  Some of them are single, some are married, some have children things and others will undoubtedly get there soon.  You see, I don't actually consider us to be adults… yet.  I view adulthood as that point at which we to leave the depredations of impermanence behind.  But I don't see the grounding happening.
I have friends who've moved from DC to Cleveland, from Cleveland to Chicago, from Chicago to San Antonio, from DC to SF, from Pittsburgh to Seattle, from Texas to NYC, Chicago or southern California, from southern California to Pittsburgh, from Cleveland to NYC, from Atlanta to NYC and from continent to continent.  New jobs, new careers, new boyfriends, new girlfriends and innumerable undergraduate and graduate degrees. Where does it end?
Perhaps it doesn't end. I suppose this vision of stability I've built up over the years is a fading relic. For all the stability they provided, my parents still have only lived in one place for more than 20 years – Pittsburgh, here in the late afternoon of their lives.
Part of growing up an immigrant child is the tug of multiple homes – Nigeria, Bangladesh, Pittsburgh, maybe even Brooklyn where I was born or London where I lived so briefly.  It's called being a Third Culture Kid and it makes assimilation difficult.  Thus choosing a home is difficult.
I'm starting to get cabin fever again. I'm starting to wonder if Cape Town is nice this time of year or how much the rents are in Kuala Lumpur or how easy is it to pick up a Moroccan girl. But damnit, I have furniture.
Comments
comments