Last weekend, I had Primanti's iftar with an old friend who was in town. He asked me if/how connected I feel to the motherland. I do, I feel at least to a larger degree than most non-nationals.
But one of the things that has helped me feel a connection to the motherland is familiarity through travel. Over a span of a decade, from 1996-2007, I think I visited Bangladesh about 5 times. Each visit was different but each time I felt more familiar with the country. When you visit the motherland, it's natural that relatives will invite you out to numerous, numerous dawats (translate: dinner parties). Those occasions helped me to see my cousins and nieces and nephews as real people and not just abstractions whose grades my parents bragged about over the years.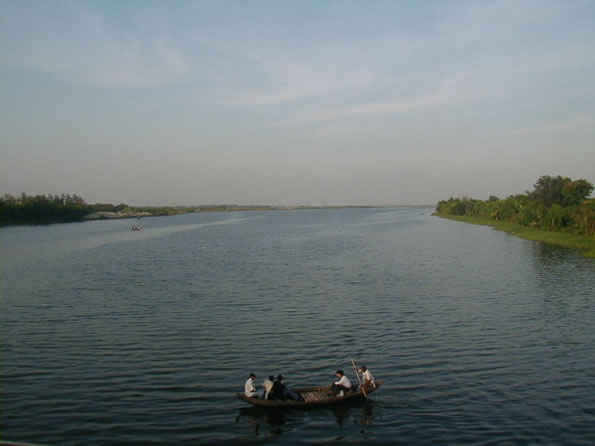 At the same time, my parents also ran interference to make sure that dawatland didn't take over our visits. We did touristy things and tried to experience the country, not necessarily the way that locals do but in a way to try to understand its ethos. For me, that connection comes through food and history and geography. We visited places like Sriti Shodho (National Martyr's Monument), Mainamati, Ahsan Manzil, Lalbagh Fortress, the Feni Lock & Dam project  and my personal favorite, Sitakunda Ashram in the Chittagong Hill Tracts. We went on a boat ride with my Saif unkel. We went to the annual Boi Mela (book fair), my father's favorite thing to do.
Read more about Connections to the Motherland, Connections to Where People Live …