Late-breaking developments in the European futbol transfer market as Manchester City FC have announced the signing of God for the sum of €420 million (or fohh-twentee millyon euros). The veteran football said the lure of that sweet, sweet A-rab money proved to be too good to be true and so he is temporarily giving up his all-important duties of providing inspiration and redemption for mortal players or possessing then to engender extraordinary results.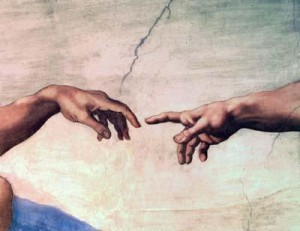 Long-time soccer observers hailed the move as critical to Manchester City's push to finish in the Top Four of English football and qualify for the Champions' League, citing GOD's extensive work for the likes of Pele, Bobby Charlton, Robbie Fowler and Diego Maradona's Hand.
Tommy Smyth of ESPN, however, downplayed the move, instead intonating that the 19-time World Cup participant will have to earn his playing time on such a talented and expensive squad at the Eastlands. GOD, in a move sure to endearing him to Citizens fans, struck back at Smyth… by striking him down.