I want a salary cap and comprehensive revenue sharing in baseball. It's the only way to ensure a proper competitive balance in the sport. It's the only hope a small market team, such as my Pirates, have for contending on a regular basis. Every game that the NY Yankees or the Boston Red Sox play make this point even more painfully clear to me.
But the naysayers will point out that other small market teams have contended and even won the World Series. True though that may be, it hides the ugly reality that a well-run small market team (such as the Minnesota Twins or Oakland Athletics, NOT the Pirates) can only compete for a couple years in a given cycle. They will build a team, contend for a time, maybe even reach/win a World Series and then watch as their best and brightest leave for the big money spenders, such as New York, Chicago or Boston. Does anyone remember that Manny Ramirez began his career with the Cleveland Indians? Talk about the model small market franchise. The Indians drafted well, managed their payroll, tried to sign their stars to manageable contracts before their hit arbitration or free agency. They made the World Series and then went kerplunk!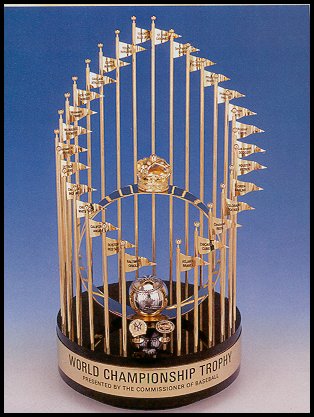 A salary cap does NOT guarantee that every team will contend. But it does provide cost certainty such that any team, big market or small, will have a shot to retain its hard-earned, home-grown talent when the big money comes calling (without having to revert to the Reserve Clause).
In the NFL's infancy, New York Giants owner Wellington Mara decided to give up what could have become a Yankees' sized advantage in monies in favor of comprehensive revenue sharing. Later, the NFL adopted a salary cap that gives cost certainty to all teams. Today, Ben Roethlisberger is in the midst of a $102 million contract, Troy Polamalu is one of the highest paid players at his position and a team like the Washington Redskins is spending itself into oblivion. Well-run teams like the big market New York Giants or the medium market Pittsburgh Steelers continue to thrive by building rather than poaching.
If MLB did institute a salary cap, perhaps the Pirates would continue to lose; that wouldn't surprise me one bit. But I think Wellington Mara would be pleased with the idea that well-run, well-built baseball teams would be afforded the opportunity to prosper for many, many years, not just 2-3 years.