As we enter the second week of the NCAA Men's Basketball Tournament, the Arizona Wildcats are generating a lot of discussion due to the controversial nature of their inclusion in the field of 65 at the expense of some other teams, notably St. Mary's. The #12 seeded Wildcats have pulled off two successive wins to reach the Sweet Sixteen.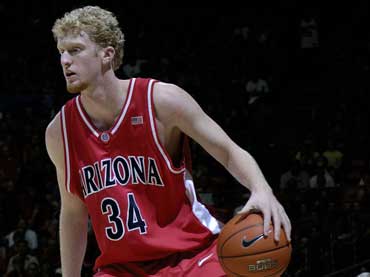 Now the same pundits who decried Arizona as undeserving are forcing themselves to eat crow because of these wins. No one who follows college basketball should necessarily be surprised that Arizona finally put it together and is taking advantage of the talent they possess. But I am of the opinion that wins in the tournament does not necessary justify their inclusion after the fact. While a team's latest run of games is a factor, projecting a team into the field is done largely on the basis of its total season's performance. Assessing in hindsight a team's worthiness is not an intellectually rigorous process.
This is the problem with single elimination tournaments. Though you have to work your tail off to get into the post-season, the tournament ultimately makes us all forget about the regular season. One bad night erases a good regular season. Two good nights erases 30 games of mediocrity.
I actually believe that Arizona deserved inclusion over the likes of St. Mary's. But that doesn't mean they are more or less deserving today than they were on Selection Sunday.
Photo Credit: ArizonaAthletics.com