I've refrained from commenting on the Ben Roethlisberger situation until the facts seem to have been borne out and punishment meted out.
At first, there was a lot of outrage throughout Steelers Nation. Not a small number of fans wanted his stank ass traded or flat-out cut. It's not for me to decide how sincere they are in this wish and how many would really have a change of heart if the the team would go 4-12 or worse without him and not be a true Superbowl contender for years to come.
I've heard the refrain – "what would you think if that was your daughter?" in response to those of us who would not have him cut or traded. My response – "what if he was your son?" It is common without our polity to believe that the Steelers stand for something other than just winning; that the team and organization strives to represent the best of this city and its far-flung fanbase. It's what we have long called, the "Steelers Way." A little (or a lot) sanctimonious maybe but that's how many of us feel.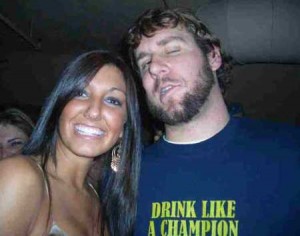 Whatever moralizing we have been doing about how much the character of the organization matters, let's not forget that Steelers players have gotten in trouble with the law before and will get in trouble in the future. James Harrison was charged with domestic abuse for striking his girlfriend in 2008. Eric Green was suspended for 6 games in 1992 for his second violation of the NFL's drug policy. And most famously, during the height of the Steelers' 1970s Superbowl runs, Ernie "Fats" Holmes, a decorated member of the original Steel Curtain, fired shots at a police helicopter that was pursuing him as part of a high-speed chase.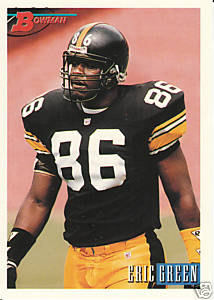 All these players were forgiven by the Steelers management and stand in relatively good stead in the history of the franchise. It bears mentioning that however heinous Ben's actions, he was never charged with any crime unlike the aforementioned players.
So I'll ask again, "what if he was your son?" I'd want him to be humiliated. Done. I'd want him to be punished. Done. I'd want him to get help. In-progress. I wouldn't abandon him. I'd want him to turn his life around and become the human-being that I had always wanted him to become. I would not abandon him.
As concerns Ben Roethlisberger, I'm not claiming to be completely altruistic in this approach. He's a front-line quarterback. There's a reason that it took Bill Cowher over 14 years to win a Superbowl; he didn't have Ben. But if the Steelers do represent the best of our "Nation", then perhaps we would also do well to exercise another worthwhile quality – forgiveness. No, this isn't Ben's first strike. It should be his last. But I'm willing to give him one more chance. (stupid fraking jag-off that he is).
Photo credit: behindthesteelcurtain.com