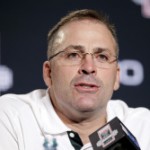 Michigan State defensive coordinator Pat Narduzzi will be officially unveiled as Pitt's new head coach today. As the media and Friends of Tom Bradley like to point out, he will be the 10 millionth head coach at Pitt since Dave Wannstedt was tarred, feathered and run out of town on rails fired for being a coach-on-the-decline whose only major strengths included a Yinzer accent and a fantastic mustache.
Mike Haywood lasted a couple weeks. Toddy Graham spent one season at Pitt selling used cars with no engines and ripping on his quarterback before he absconded in the middle of the night, not unlike the Baltimore Colts. Paul Chryst left after three mostly uninspiring seasons to take over at that most Shangri-La of schools, Wisconsin.
I get it… Pitt hasn't had true stability for a long time. And here comes Pat Narduzzi, a long-time defensive coordinator who passed over other head coaching jobs to come to Pitt. We are perpetually losing head coaches. The most common joke I've heard on the radio or read in comments sections (yes I should stop reading comments sections) is that Pitt has turned into a coaching internship, a way-station where younglings bide their time until getting called home (or where they apparently have family in the area).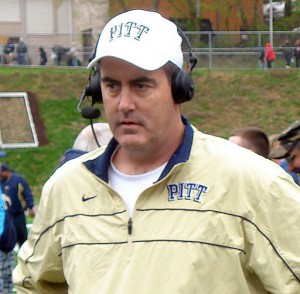 That Narduzzi will do the same – leave in 2-4 years, whether back to Michigan State or to some other school with deeper pockets and a stadium that's more than half full. What's the alternative for Pitt?
Tom Bradley? Sal Sunseri? Bill Cherpak? Seriously, don't make me laugh. Pitt fans don't laugh. We chuckle ruefully. Continue reading »